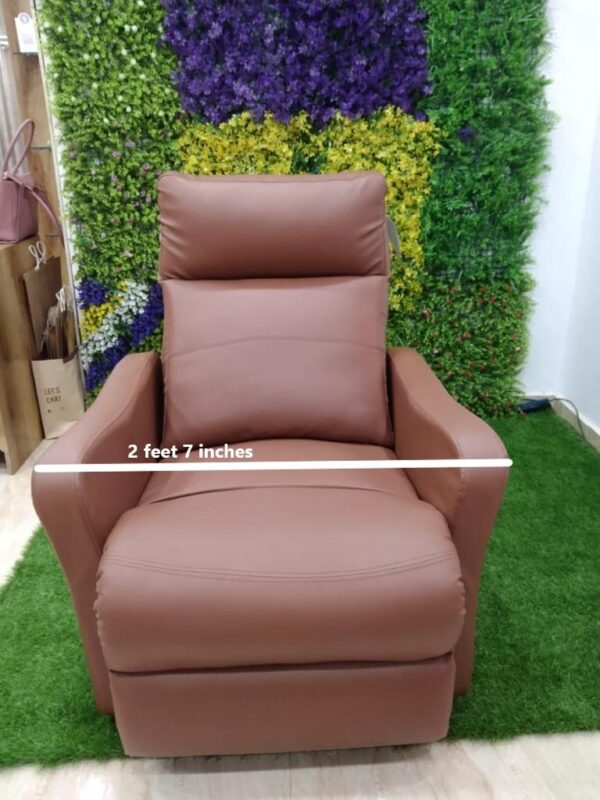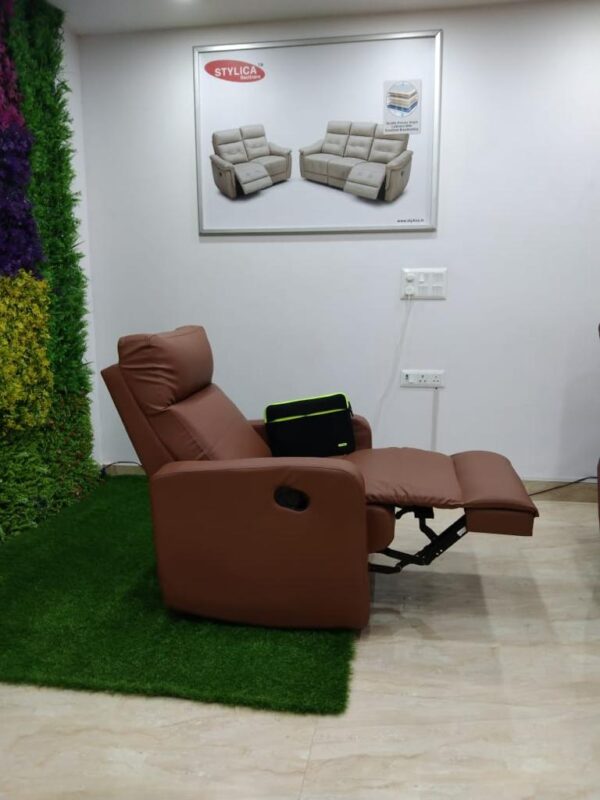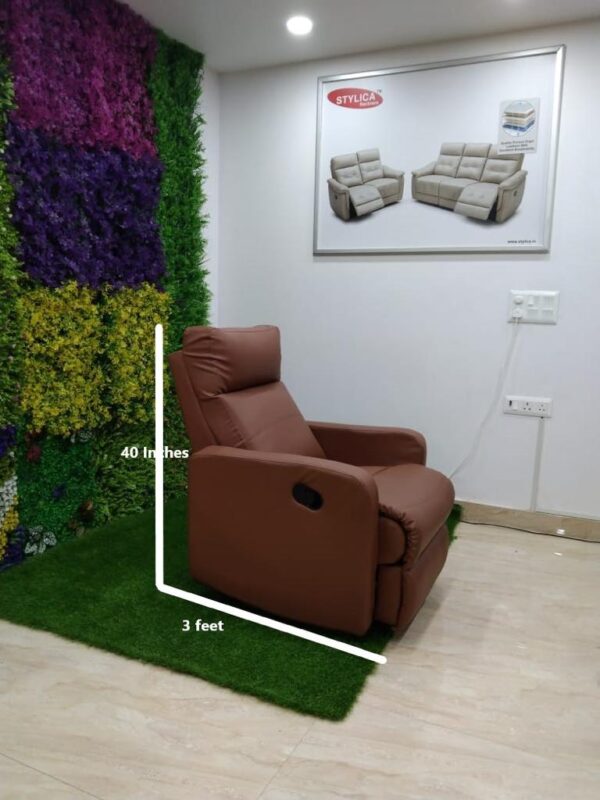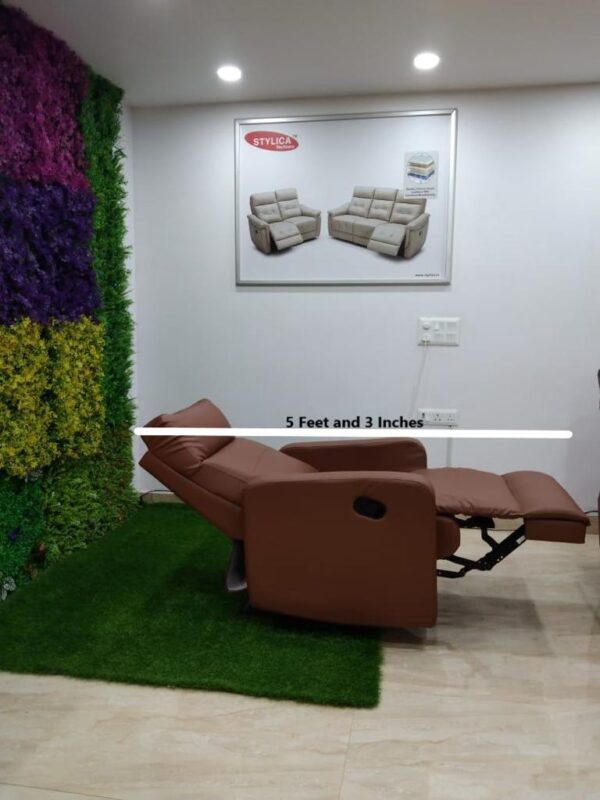 Manual Recliner, in Brown Colour, German Leatherette , Single seater
₹25,000.00
Stylica Recliners most trusted company is in the business over one decade. Stylica Recliners has become synonymous with quality because of consistent endeavor and personal sourcing coupled with attractive prices.
Beginning in 1880, the word recliner was used to describe a type of chair. A recliner is an armchair or sofa that reclines when the occupant lowers the chair's back and raises its front. It has a backrest that can be tilted back, and often a footrest that may be extended by means of a lever on the side of the chair, or may extend automatically when the back is reclined.
Description
Size Guide
Reviews (0)
Description
Manual Recliner in Brown Colour German Leatherette Single seater
Specifications :Brand: Stylica Recliners
Dimensions: H 40 x W 31 x D 36; Seating Height : 18(all dimensions are in inches)
Warranty: 2 years Warranty
Assembly: Carpenter Assembly
Primary Material: German Leatherette
Room Type: Living Room
Seating Height: 18
Fabric: Brown German Leatherite
Frame : Made of Solid Wood. Pocket Spring for comfort
Care:
To avoid minor scratches which may hamper the finish of your furniture avoid sliding or passing items placed on your recliner.
Do not keep warm or cold items directly on surface.
Make sure that you clean the recliner gently with a soft lightly damp cloth.
---
Only logged in customers who have purchased this product may leave a review.